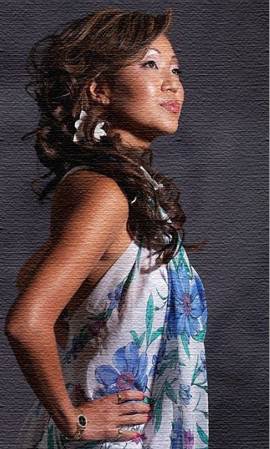 Christine Lee Song
Hair Extension Specialist ~ Stylist
Instagram @christineleesong
Christine Lee Song is recognized as one of North America's top Hair extension specialist and Celebrity Hair Wig Waker, Hair loss specialist. She operates her exclusive business in trendy Yaletown in downtown Vancouver. Christine has won many internationally recognized awards and services a posh roster of clients from the fashion, film television industry, doctor, Salon, and client referral. Christine has spent over 19 years perfecting her exquisite craft and specializing in applying fantastic and fabulous hair extensions. She is a talented hair stylist and color expert of 21 years whose passion is to deliver professional cuts and trend-setting styles that ensures her clients can have all of their needs met in just one appointment.
Providing beautiful, natural-looking extensions to her clients has been the focal point of Christine's career and to further perfect her skills she undertook intensive training in Los Angeles and in Vancouver. Staying up-to-date on the latest hair trends is imperative for her to service her superior clientele. Christine's talent is much sought after and has resulted in her being flown around the globe to service women who demand only the best.
Everybody gets hair extensions, custom wigs, or hair pieces for their own personal reasons, thickening naturally thin hair, lengthening, medical reasons, or wanting a more fuller fabulous look.
Christine works with the highest quality and purest 100% human hair and stakes her reputation of quality on which allows her to perfectly match virtually any hair type and color. Christine is thoroughly educated on many types of extensions, and is a specialist in wigs. She also specializes in Fusion Keratin Bonding- Hot and Cold Method, Net Weaving, Tape-In Hair Extensions, Euro Loc's Micro Linking, Nano Rings and Weaving.  All Types of Hair Replacement Systems from wigs, hair pieces, toppers, integration, toupee, lace Frontal closure. She is constantly being sent the newest products in the industry.
A great set of extensions can last 3-5 months.  Wigs 6 -1 year. Real hair does cost more, but the result is going to be amazing. It goes without saying about all things in life that when you are going to invest, only go with the best."
Recognized as one of North America's most sought-after hair extension specialists, Christine Lee Song's services an exclusive client base and is available by appointment only.